DG Service Company – recent Radiant Heat installation in a main entrance/reception area
Radiant Heat can be installed in new construction or retrofitted into an existing structure. Radiant Heat has a number of advantages: it consistently keeps the lowest 6-feet in a room warm and comfortable, is more efficient than baseboard heat, including, many forced hot air systems where energy is lost through the ductwork. People with allergies can also benefit from this type of heating.
The construction process can vary depending upon existing infrastructural conditions – two sets of initial insulating materials were used in this application with tubing laid out and attached to the base insulating layer. Ceramic tile, slate, brick and laminated wood are all popular choices – in the final layer.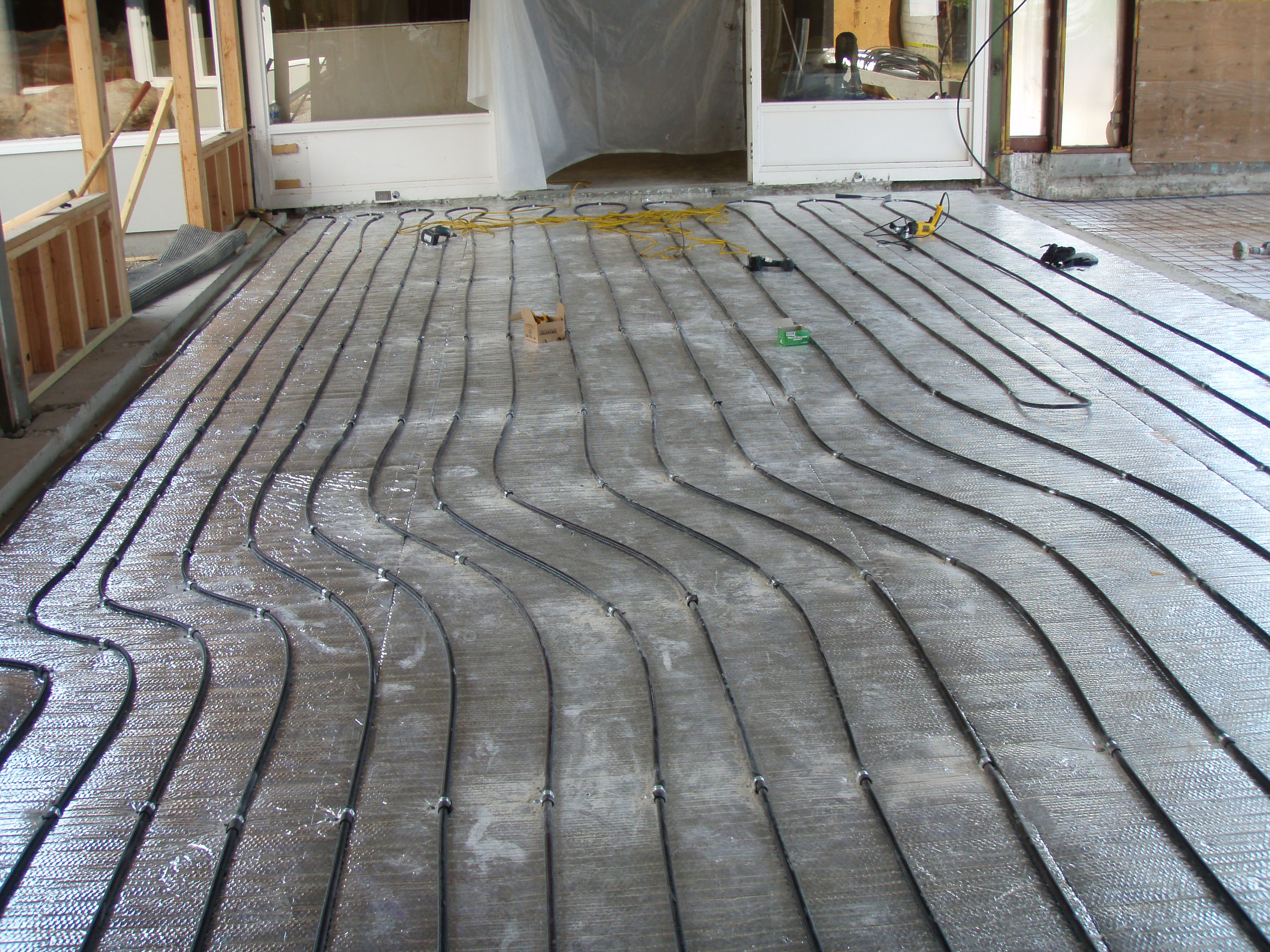 Call us to see what Radiant Heat can do for you.