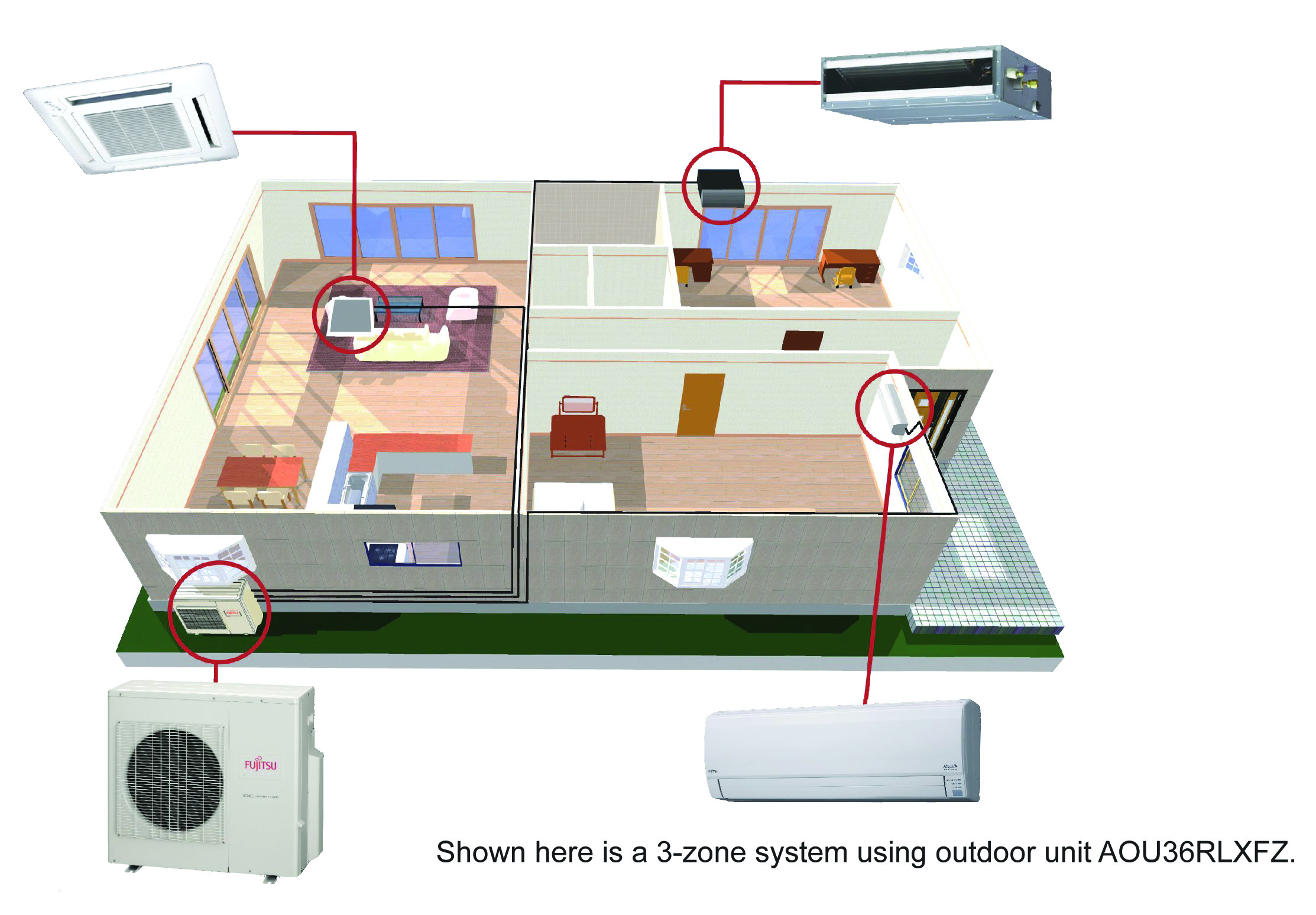 Ductless air conditioning (AC) is a good option when you don't want to install a complete central air system in your home or building. They can be used in residential and commercial settings and are good options when:
you want to cool a room or section instead of the whole house/building,
are tired of window units or
don't want the mess, expense or potential loss of interior space of having to add ductwork throughout (exception: existing heat ductwork would work for central AC).
There are two major components: an interior unit mounted up on a room wall which delivers cool air with an evaporator and blower, and a unit mounted outside the building which houses a condenser and compressor. A pair or refrigerant lines run between the units; one delivers electricity and the other takes away condensate (water). The system has a thermostatic control and variable speed quiet blower. Many come with wireless remotes and can cool up to four rooms.
Ductless AC has good advantages over window units:
Much more efficient cooling- a thermostat keeps
the room at a constant, comfortable temperature
Don't have to move it in and out of the window
at the change of seasons
Alleviates open-window security concerns
Less noise because the compressor is outside,
not in the room.
Let our professional team assess your home or commercial space for ductless air conditioning. It may be easier that you think to be comfortable all year long.
Download 2012 Fujitsu Brochure.pdf (1143.1K)
Download 2013 Fujitsu Brochure