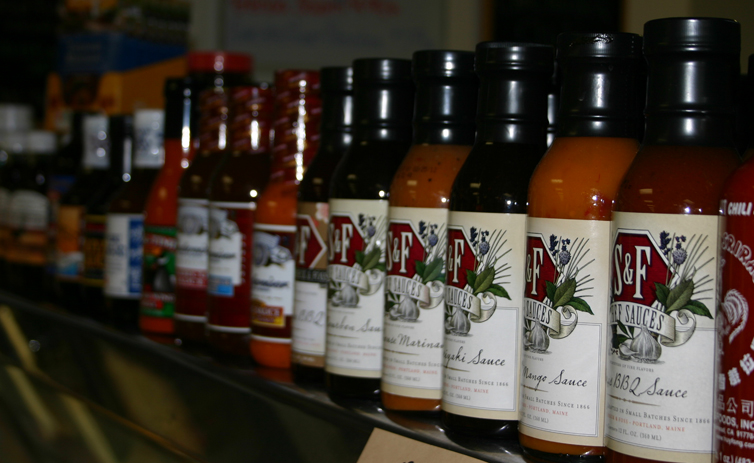 Loyalty goes both ways – a local market prospers on customer loyalty.
Lloyd's Market in Rochester has serviced the area for 65 years, 16 of those years under owner Jay George.  Mr. George, a friendly and outgoing guy, says, "If you can't find it at Lloyds, you don't need it."  That may well be true!  You wouldn't know it from the outside, but they have a little bit of everything packed into this store.  Neatly organized and covering every usable spot.
Beyond the staples, Lloyds carries fresh fruits, vegetables, specialty deli items, beer and a great wine department in a supermarket setup. They have wines to match a variety of tastes and price ranges.  Jay knows his collection well and is always happy to help you find the perfect choice.
The main draw is undoubtedly the meat and deli counter in the back of the store. They are well known to have the best meat department in the area stocked with specialty items.  People come from far and wide – Wareham to Middleboro to Dartmouth – to purchase great looking and tasting meats, cut to suit. It all comes with ample expert advice on how to handle and cook your purchase.
Customer service is the driving force behind their success.  The entire staff was friendly and helpful. Lloyd's Market goes well beyond big-box store mentality with friendly and knowledgeable staff selling good product.
You can find Lloyd's Market at 4 Hartley Rd. ( Rt. 105) in Rochester, near the Acushnet line.  Worth the trip!